Built Ground Up as a Modern Cloud Solution, Justransform provides the Best-of-Breed EDI Solutions for Partner Enablement and Integration without hosting any software or infrastructure.
Integrate EDI Standard transactions to Any Business Application Guaranteed
Introducing the Only EDI Platform Your Business Will Ever Need
Justransform provides a Complete EDI and Partner Integration Solution for businesses of all sizes that provides a single platform in the cloud to design, map, connect, onboard, test, and run your EDI integration via self service (tenant and trading partner), via Systems Integrator, or via Justransform Professional/Managed Service. This provides the ultimate flexibility of choice for your business. EDI Mapper – Data Transformation
Map Any EDI standard transaction to any data format with a Drag and Drop Visual Map Designer. Over 22,800 standard transaction versions are supported.
Connectivity and Protocol Mediation
Easily Configure Protocol connections in minutes using a rich protocol support of major formats including AS2, AS4, JDBC, sftp, SMTP, SOAP, VAN, MGTT, and many others.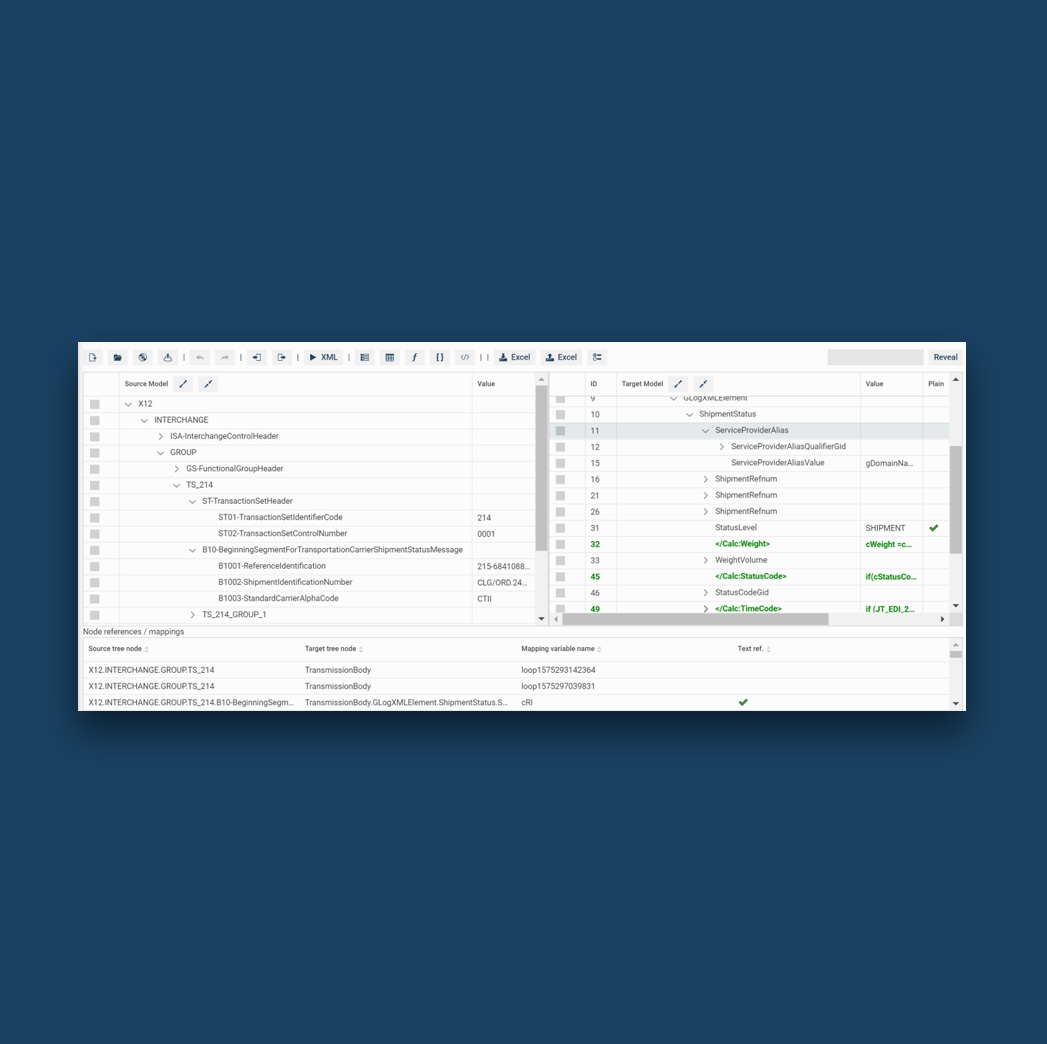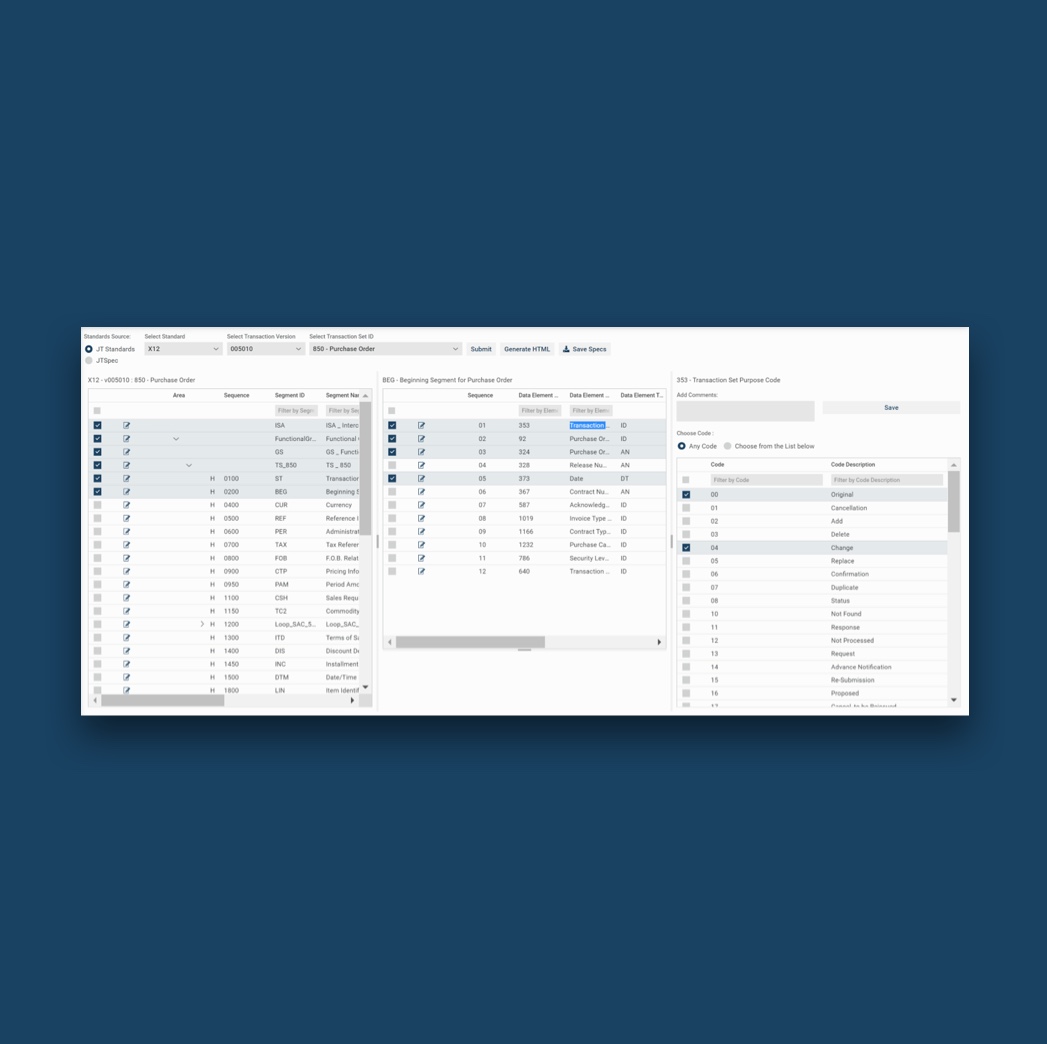 EDI Standards and Specification Builder
Productivity tool for EDI. Access Up to 22,800 standard transaction versions with support for X12, EDIFACT, HL7, CARGO, EANCOM, EDIGAS, HIPAA, IATA, TRADACOMS, among others.
EDI Smartpad
Simply drop an EDI file and convert into alternative data structures. Validate files against EDI standards or a custom specification file, receiving highlighted specific segment and element errors with description.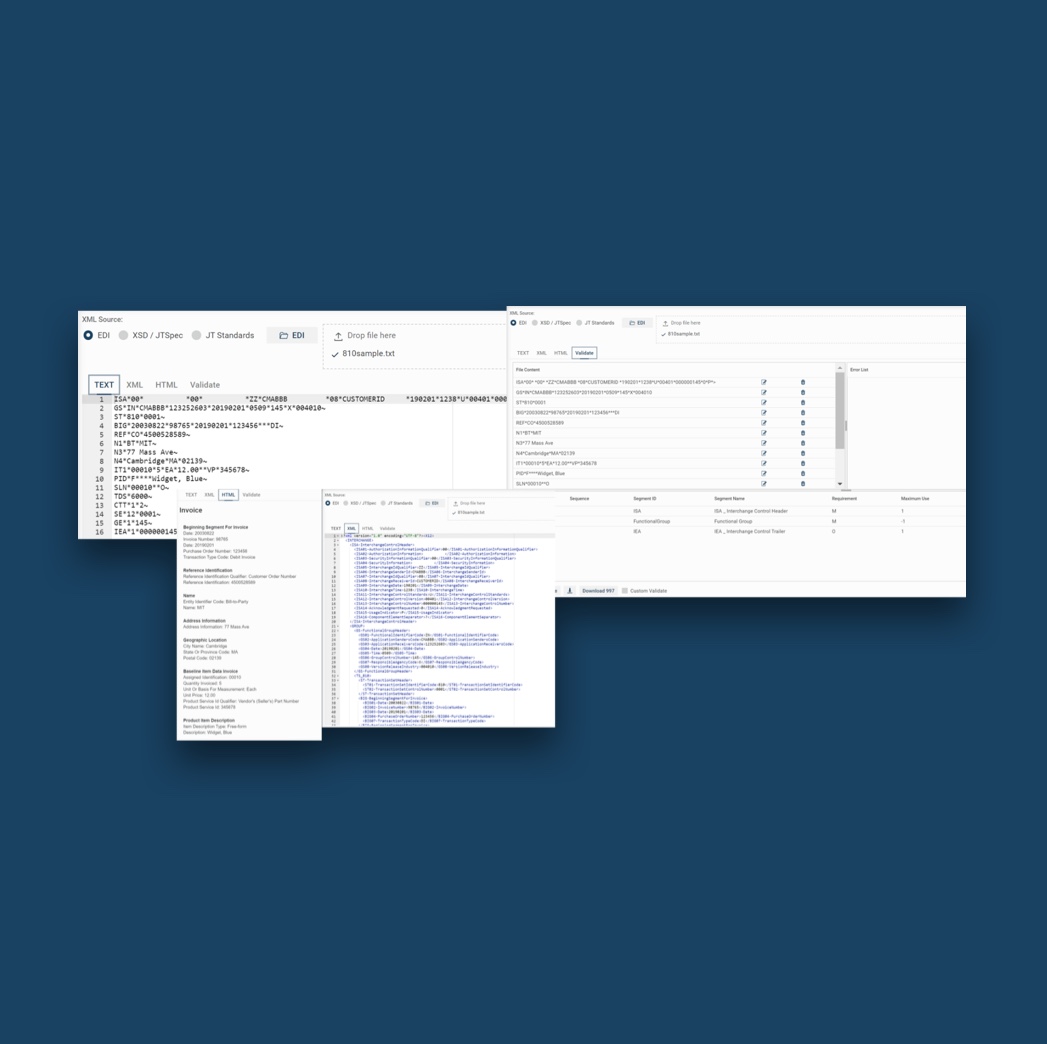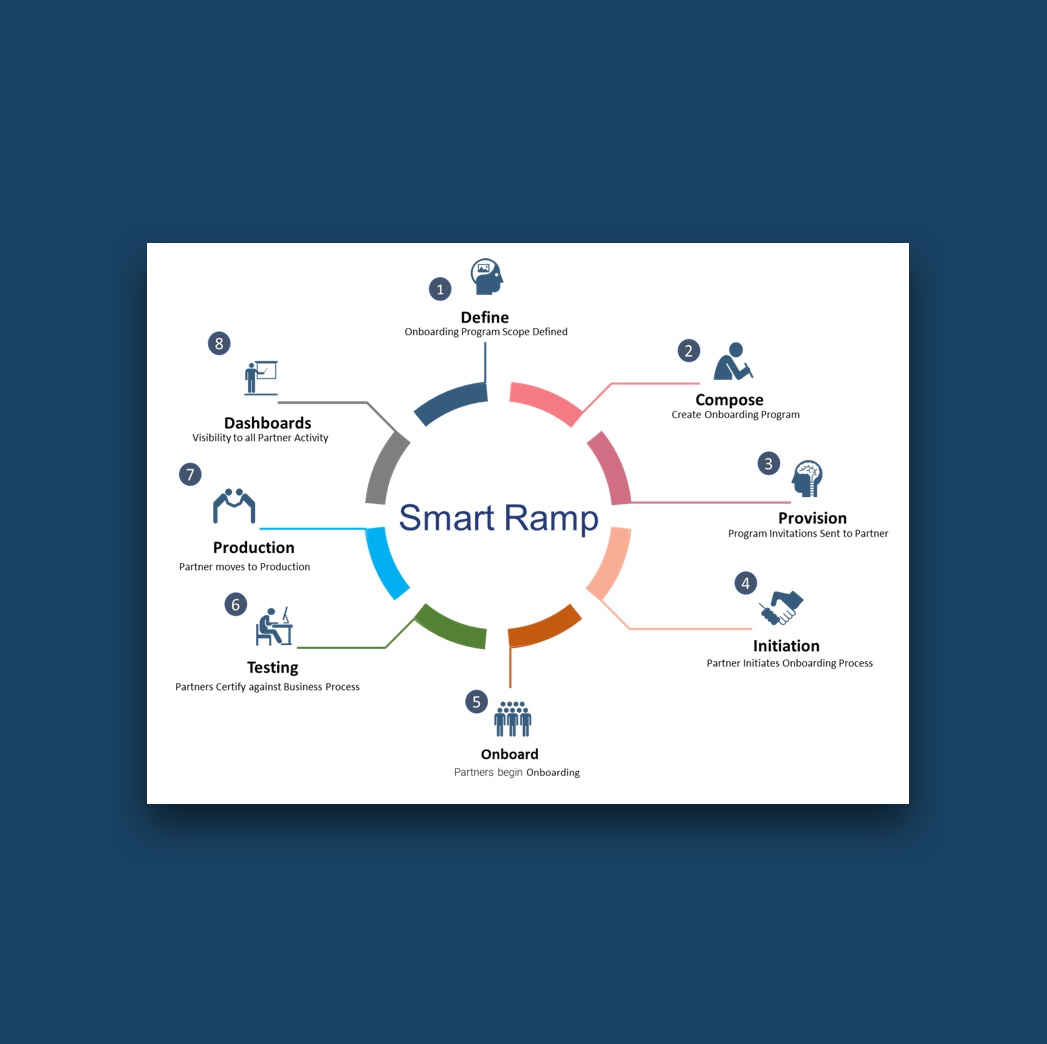 SmartRamp – Onboarding Management
Launch a unique Onboarding workflow. Consolidate onboarding activities in one platform and out of spreadsheets, emails, and other data sources. Create realtime visibility with onboarding tasks, activities and milestones.
SmartDash
Very every EDI transaction that is consumed by the platform in real time. Query by transaction type and all values in envelope records. Instantly view data in HTML, XML, Validation and Form Formats. Quickly export reports.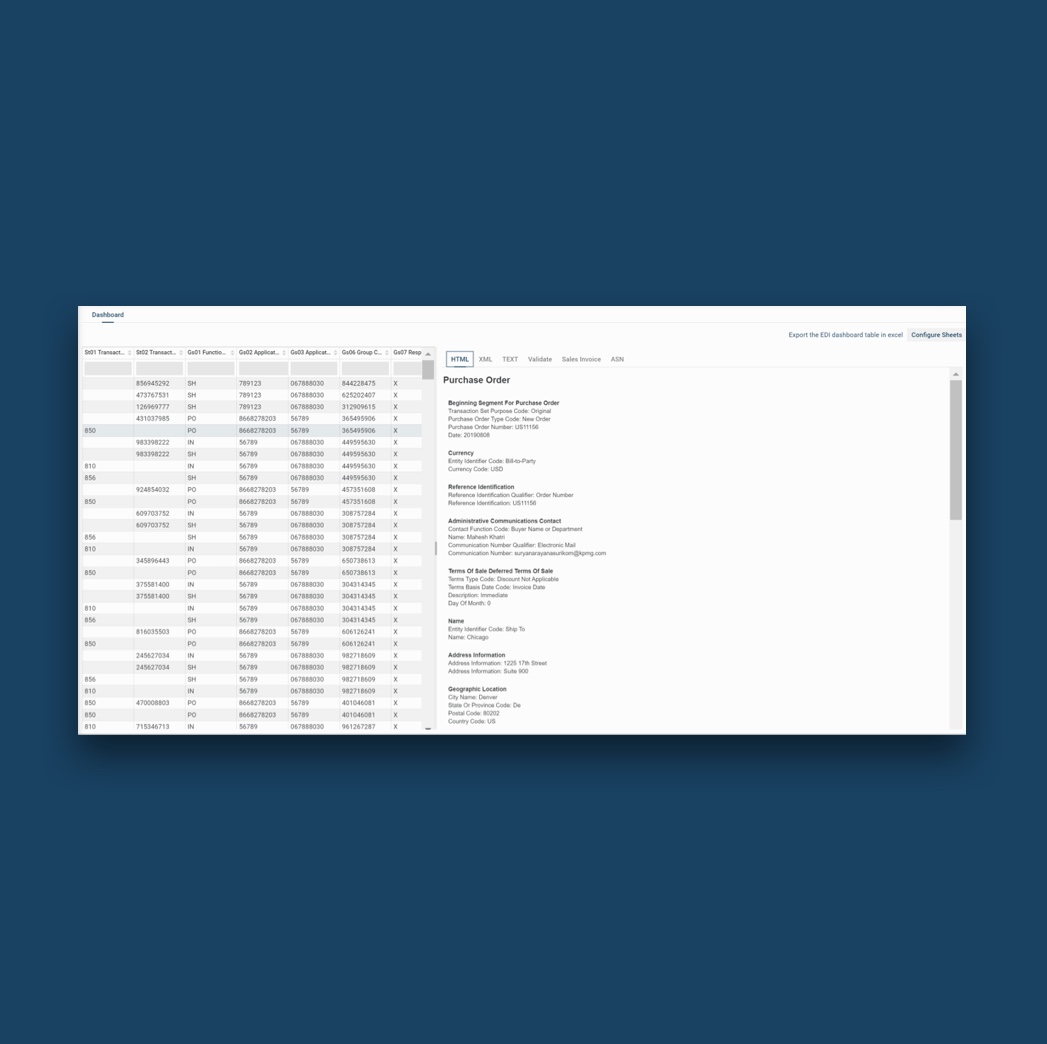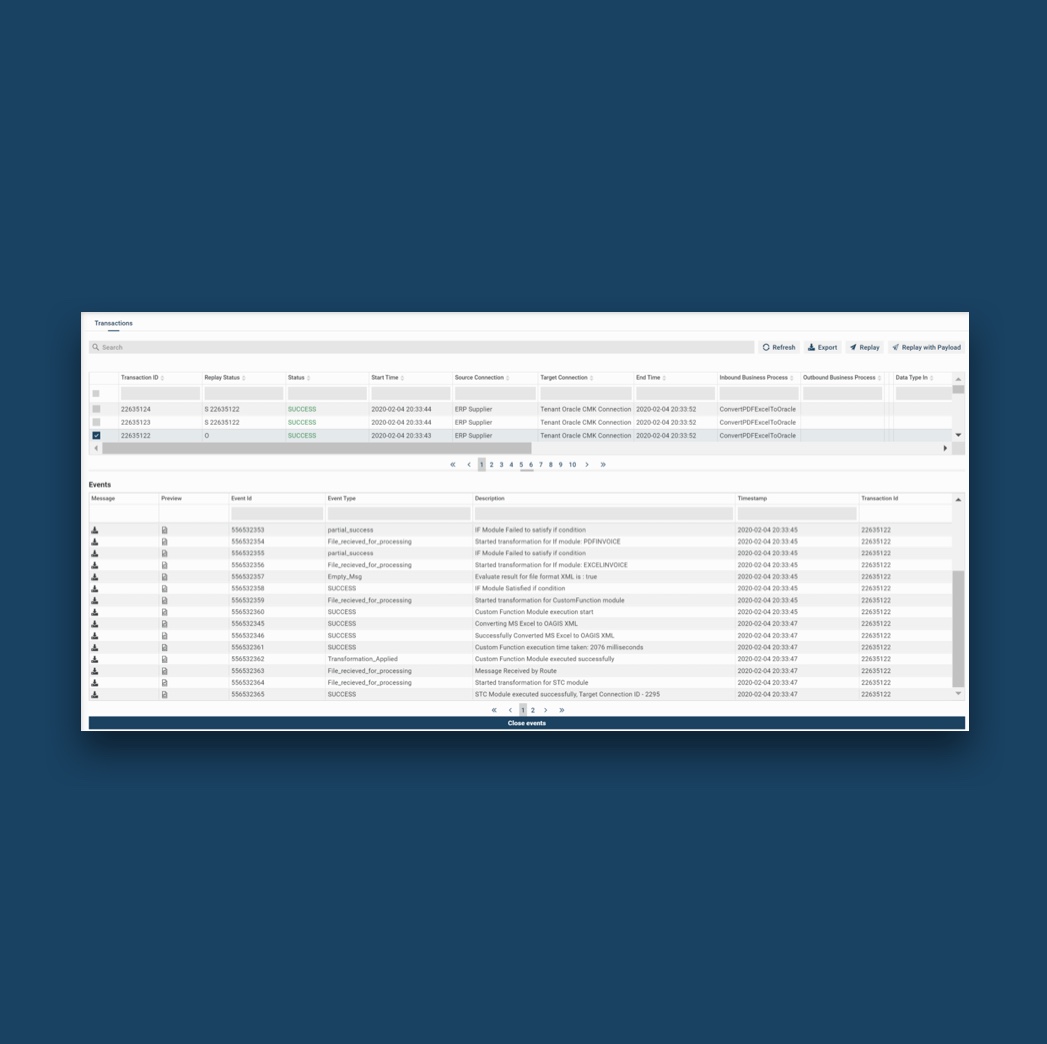 Network Console – Event Dashboard
View every transaction through the platform in real time. Each transaction displays events with the ability to view and download data during each step. Index up to 5 business identifies and create unique search filters.
Advanced Validation, Orchestration, and Exception Handling
Perform complex business and technical validations, complex orchestrations such as merge, split, multicast. Launch automated and human based workflows. Create exception notifications based on business and technical exceptions.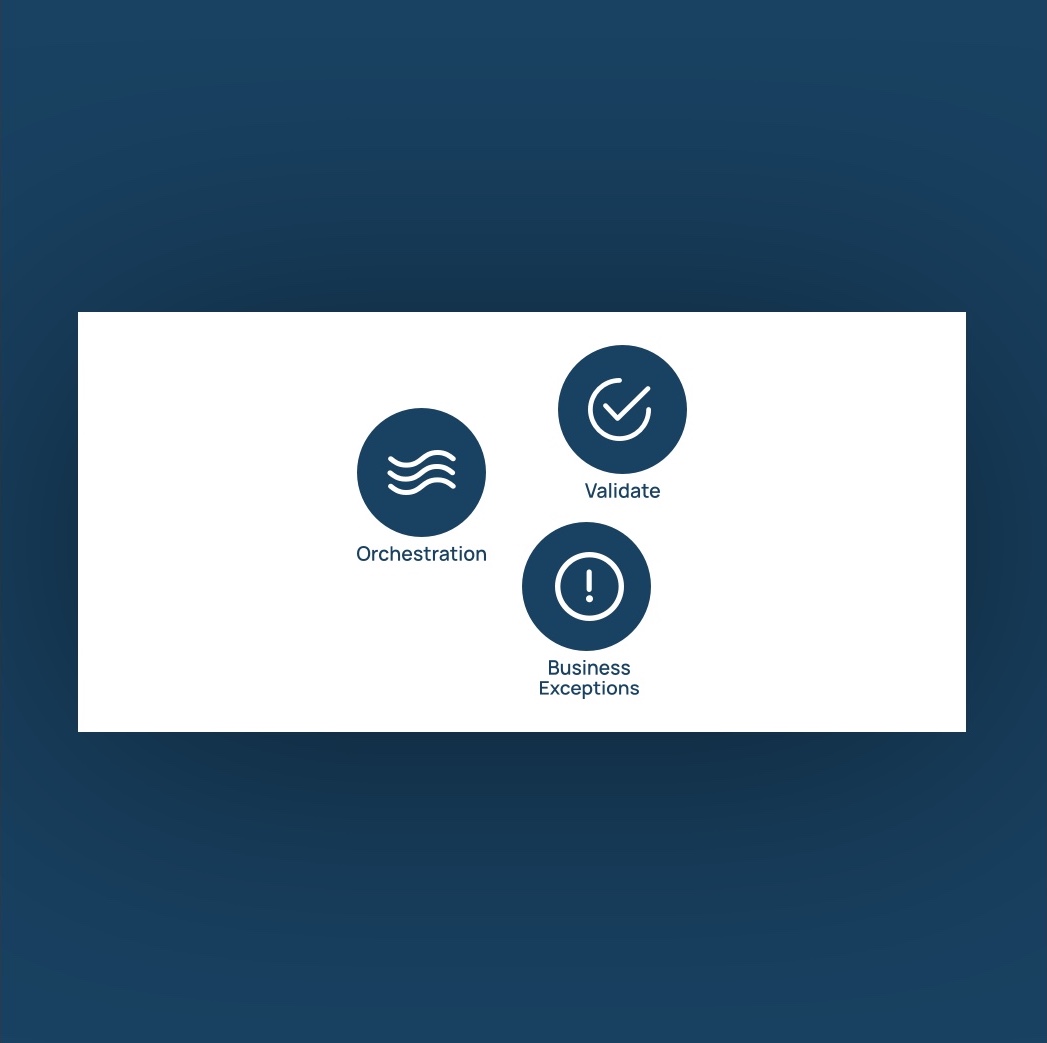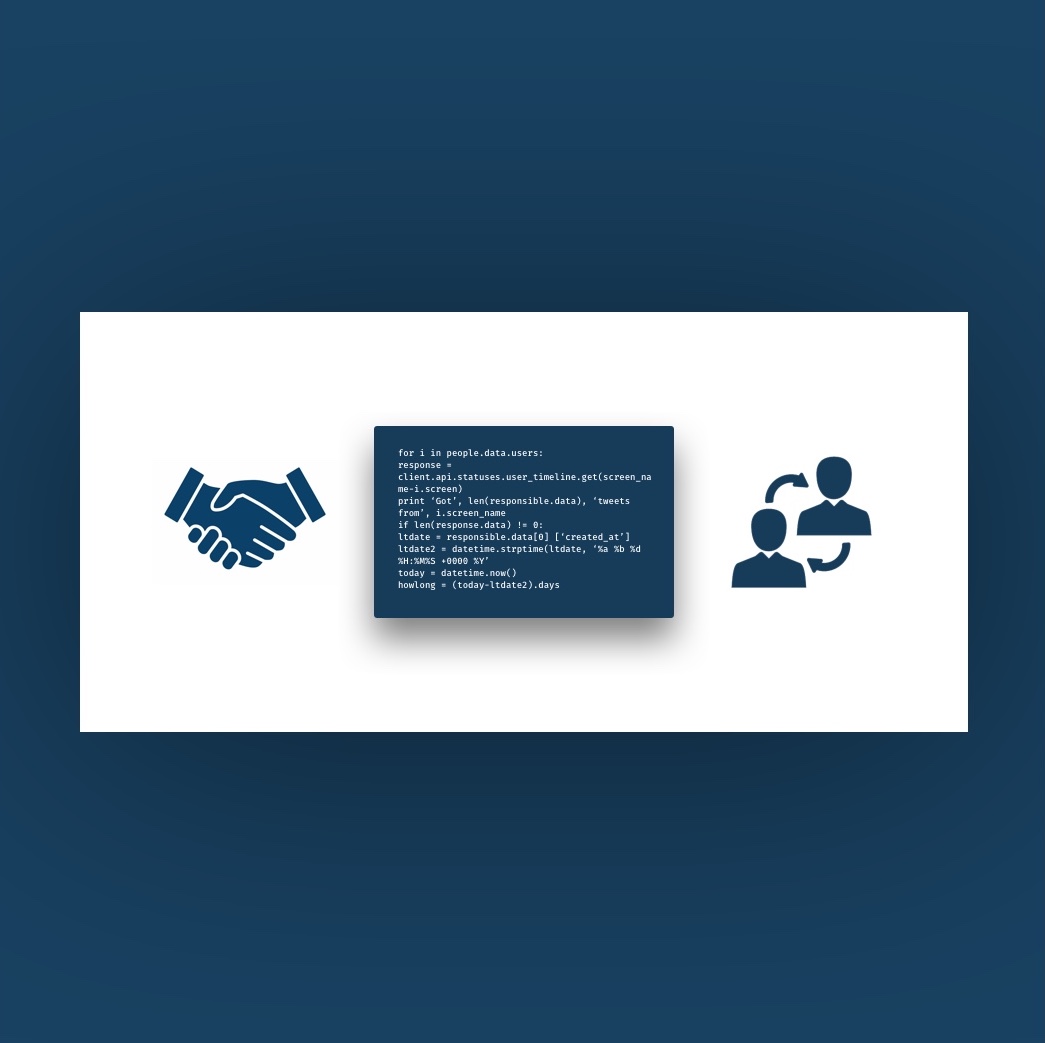 EDI/B2B Managed Services
Receive a fully managed EDI/B2B service utilizing Justransform's experienced EDI team specializing in Connectivity, Onboarding, Support, Program Management, Solution Architecture, Enterprise Application Integration, Map Design, Communist Management and Operations.
Extend Integration Capabilities
With Justransform, the possibilities are endless with extended integration capabilities